Professional Construction Site Cleaning Services in Melbourne
The dirt, dust and debris created during or after the construction of a building are massive, and if they are dumped here and there, no wonder it's an eyesore. Also, if you are the building manager, it puts added pressure on you since the residents will naturally like the place to be clean. But if the thought of making the entire construction site fully clean within the deadline is giving you sleepless nights, booking a professional construction cleaning service in Melbourne from Renovation Cleaning is what you need to do.
As experts in providing a wide range of cleaning services for more than 20 years, we don't take much time in making the site clean and clear. Besides, we have the required resources that comprise skilled professionals and advanced equipment. Therefore, expect your building and the surrounding area to be spotless before the deadline.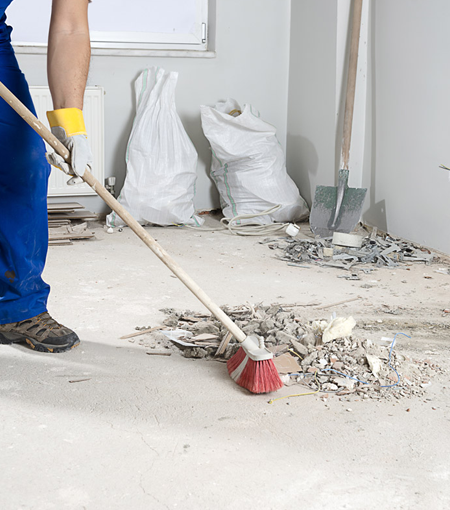 Why Are We Such a Popular Name in Construction Site Cleaning Service?
Our commitment to making the area around your new residence immaculate is what makes us a renowned company providing new home construction cleaning services. Also, our clients are always impressed with the results that we deliver, and we do this by cleaning the accumulated debris in and around newly constructed homes systematically.
We guarantee the best results because we use new approaches to cleaning construction sites. On top of that, our experienced cleaners remove the dirt, debris and waste safely. Therefore, you can expect zero spillage of the rubble during their transport from the construction site in our new house construction cleaning service.
Reasons to Invest in Our Construction Cleaning Service
We ensure the best results from our construction cleaning service because
We are a licensed and insured renovation and construction site cleaning company
We have 20 years of extensive cleaning experience in Melbourne
Our team comprises some of the best cleaners that the industry has produced so far
Our cleaners are committed individuals, and they complete the site cleaning on time
We use industry-grade tools to clean the debris on the construction site
We provide no-obligation, free construction cleaning quotes on request
To know more about the prerequisites of the service or how we clean the sites, call us now.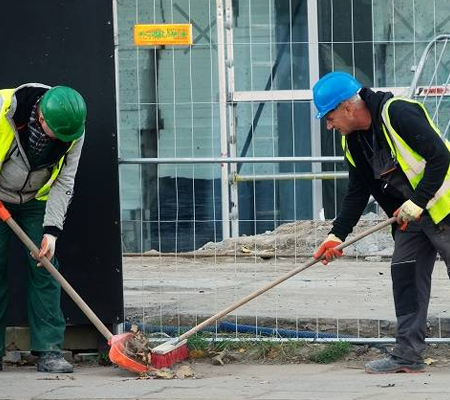 Construction Cleaning Service by Melbourne Experts
At Renovation Cleaning, we offer cleaning of construction sites that are completed on time by our experts. So, to book the service or to get a cleaning quote from our end, call us now.
You can also book the service online by visiting our website and filling up the form by clicking the 'Book Now' button.